Our partners
We work closely with a diverse range of clients and strategic partners, bringing together a wealth of tried and tested responsible business knowledge and wisdom. The result is sustainable and measurable improvement for the entire industry, not just individual businesses.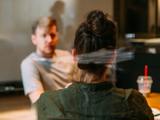 Our clients
We work with progressive firms who are looking to improve and sustain their success for the long term. We want to help those who are willing to redefine their measures of success beyond the purely financial. 
We also work with in-house departments who are looking to push sustainability within their legal services providers.
Our partners
One of our core values at Lamp House Strategy is collaboration. We believe in the power of teams and bringing together diverse strengths to make a better proposition for all. The transition that organisations are going through as we modernise and stretch our ambition beyond profit, requires complex thinking, deep subject matter expertise, alternative capabilities and different experiences. 
We'll be embarking on a series of strategic partnerships to accelerate our mission, with the first launching in December – watch this space.
Our partnership with Chambers and Partners Our partnership with Totum Partners