Our bespoke services 
Wherever you are in your journey, our data-driven insights can help you step up towards sustainable success. That's because we'll get to know your firm inside out and where you can make the most impactful, long-lasting change.
Client
We interview your clients to understand their needs, motivations and buying trends, as well as their perceptions of your firm and your competitors. We evaluate their satisfaction across a range of criteria, test reactions to concepts and develop thought leadership. We cover both deep-relationship reviews and more structured-feedback interviews to assess the firm's impact on this critically important stakeholder group, and point to areas of improvement and opportunity.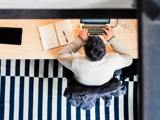 Talent
We survey your talent to understand their evolving needs, motivations, engagement levels, attitudes towards compensation systems, desired working styles, wellbeing and reaction to new concepts. We provide regular pulse surveying as well as annual surveys. We also support with more in- depth consultations and cover both fee-earners, including partners, and business services.
Partners and senior associates
We have developed a specialist approach for partner surveying, which enables them to express their views openly, but still capture responses at scale via a web link. Our expert team processes their responses into themes and develops recommendations to stem the loss of key talent.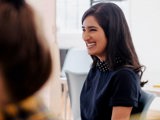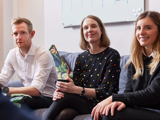 Referrers
For many firms, referrers are an important source of fees and new client relationships, but rarely do they include these stakeholders in their listening programmes.