Internal ESG - what are firms doing?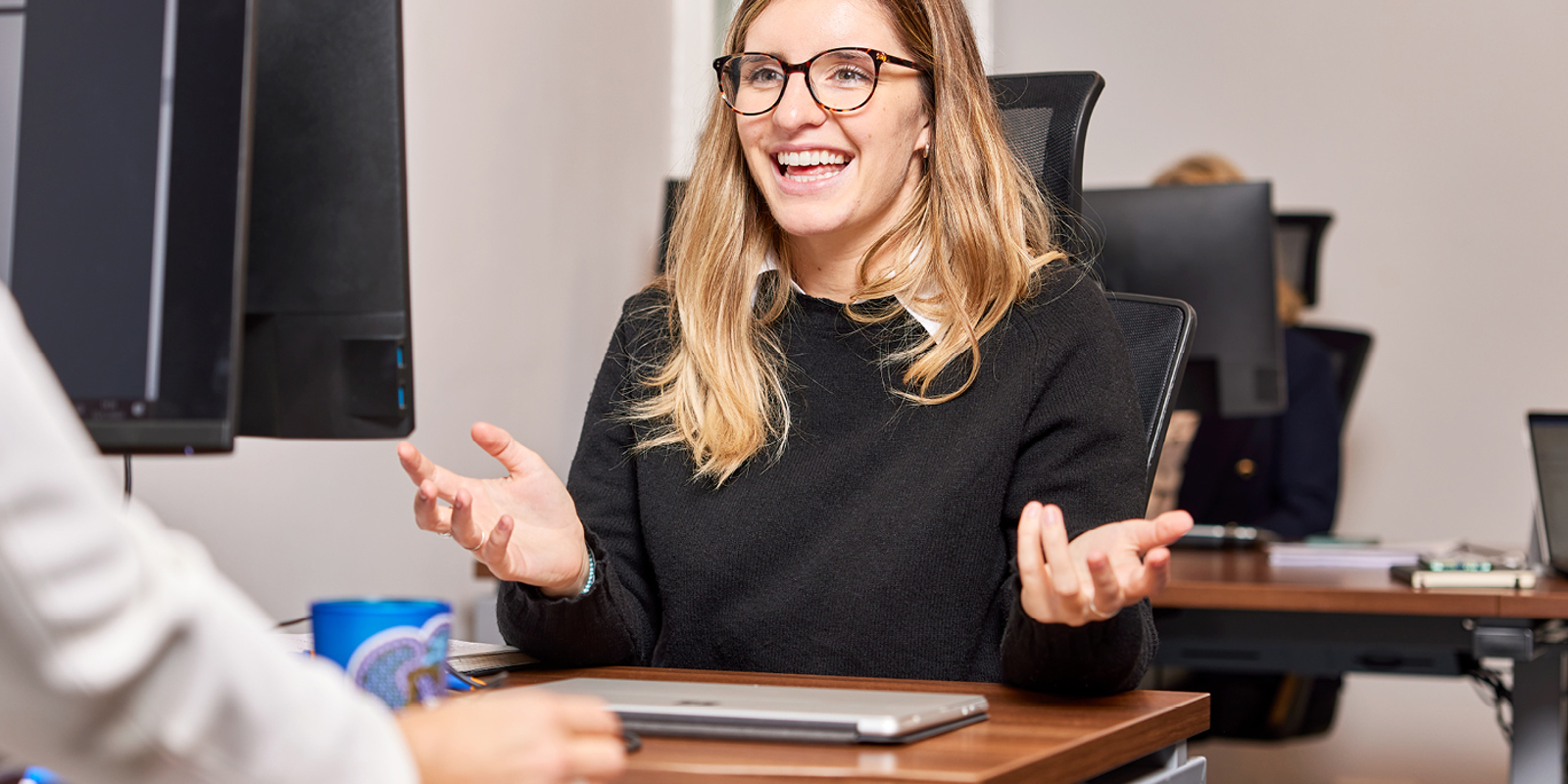 Firms are implementing a diverse range of strategies to transition towards being sustainable and responsible organisations. This is not in any way meant to be a comprehensive list, but does represent some of the most popular areas of action.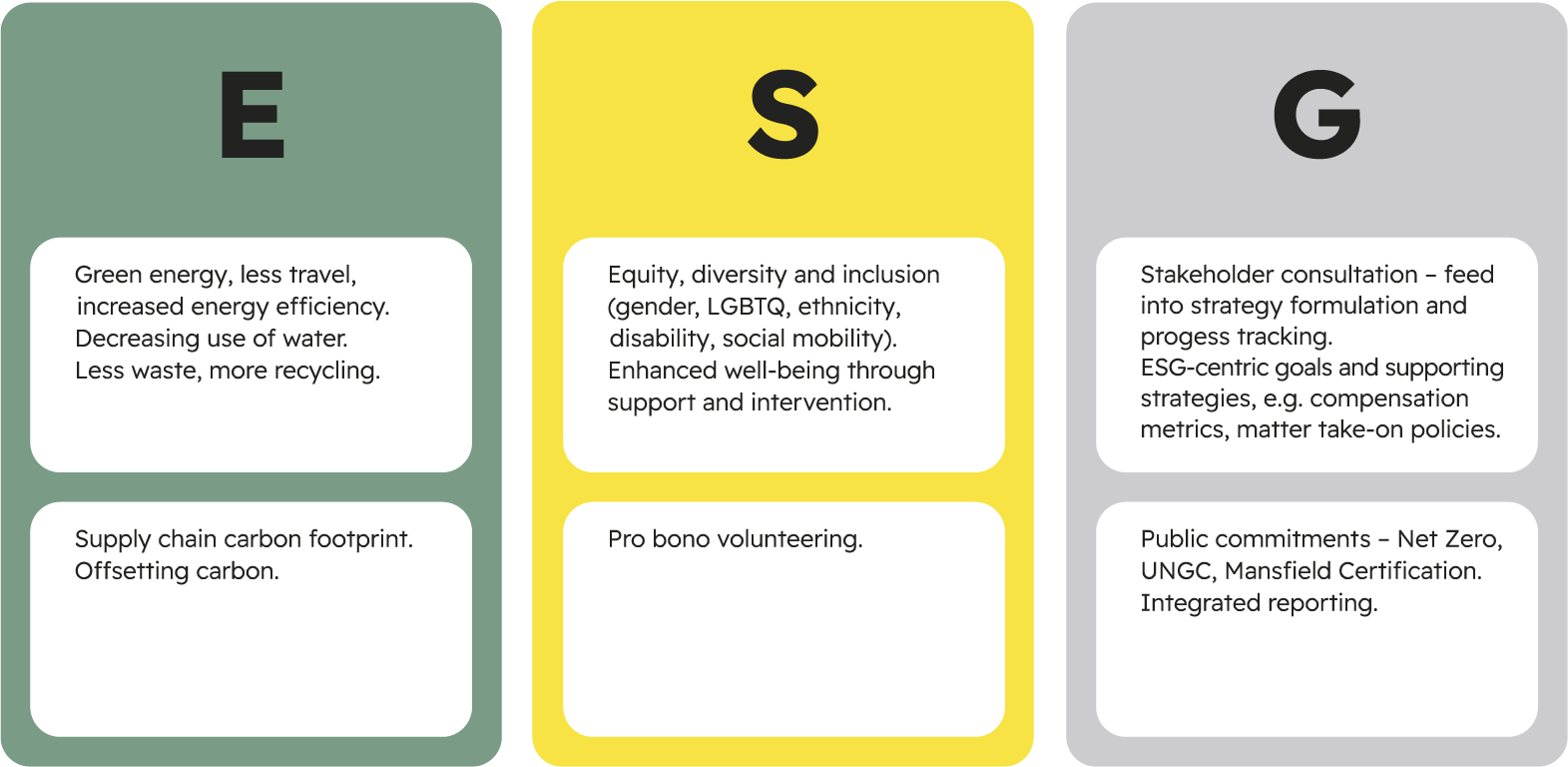 Environment
Measuring scope 1 and 2 emissions
Setting targets to reduce levels
Reporting on emissions and shifts
Using green energy such as solar
Creating more energy efficiency through modernised infrastructure
Using less water – for example capturing and redeploying rainwater
Reducing waste
Stricter travel limits
Requesting and compiling scope 3 emissions including their supply chain and, in some cases, letting that influence their procurement decisions
Offset their carbon, from planting trees to buying carbon credits
Very few firms have set net zero target dates
Social
Reporting on diversity numbers and setting targets (some collectively across diverse characteristics and some for each characteristic)
In a few countries, such as the UK, pay gap reporting
Putting in place diversity initiatives to improve numbers (for some areas of diversity of course, the problems start getting diverse talent into the profession in the first place, for other areas of diversity, it's more retention and promotion, for example, with gender)
Well-being initiatives including proactive monitoring of hours, holidays, sickness, conducting pulse surveys and providing well-being support
Pro bono, which is an area that most firms have long been committed to
Governance
Formal stakeholder feedback or consultation (but rarely beyond the top clients and rarely across all of its people)
Reporting on stakeholder feedback with clear measures
Publicly adopting ESG-centric goals
Changing compensation metrics to include ESG assessment
Adapting matter take-on policies
Making declarations and commitments such as United Nations Global Compact or the Mindful Business Charter
There is a risk, for some areas such as diversity commitments, that vague statements of support invite criticism. Transparency is key and not being afraid to admit that progress needs to be made, shows a more honest and authentic approach. For example, claiming the importance of diverse groups to the firm, such as disabled or black lawyers, but having no follow through in terms of reporting or bundling together diverse characteristics in reporting "we have 50% diverse associates", is just masking the problem.